Service Providers
Front Desk Team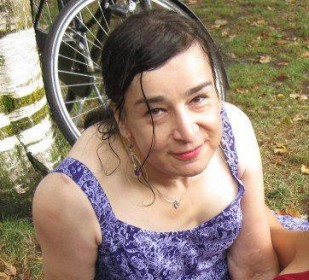 Gwen Katsaris
Support Staff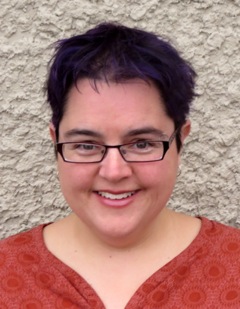 Anne-Marie Long
Resource Worker
Hi! I'm Anne-Marie, a queer, cisgender person who volunteers as a Resource Worker with the CWHWC. A long time human rights and social justice educator, advocate and activist, I bring my knowledge about community resources, system navigation and discrimination and harassment remediation to my role. As a facilitator, I always say that I love tangents and questions that move us into the areas that people really want to discuss. I bring the same philosophy here. Ask me anything! We can work together to find resources and answers that best meet your needs and have a great chat along the way. 

I live, work and play with my family, friends and a host of furry creatures on the unceded and traditional territories of the Coast Salish peoples – sḵwx̱wú7mesh (Squamish), sel̓íl̓witulh (Tsleil-Waututh), and xʷməθkʷəy̓əm (Musqueam) nations. You can often find me singing, playing my ukulele, at a protest, a playground or off exploring the beauty that is around us. My pronouns are they/them/their or she/her/her's.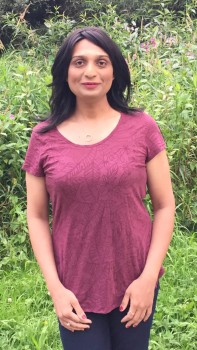 Ramyaa Gos
Client Liaison
Ramyaa belongs to the trans community and identifies as a woman. She volunteers as a Client Liaison with the CWHWC. You are more likely to see her in the waiting room of the clinic on Sundays. She has a career in the food processing industry and likes to work with people. She loves to cook Indian meals.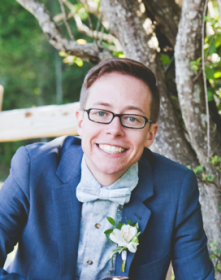 Shantel Ivits
Organizer
Hi, I'm Shantel Ivits. I'll probably be one of the first faces you see when you visit the centre. I help coordinate volunteers, maintain this website and make sure things at the front desk run smoothly. I identify as genderqueer and am passionate about anti-oppressive education, politics, literature, and my dog Huck.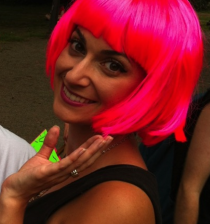 Janine Farrell
Volunteer Coordinator
Janine is a queer, cisgender woman committed to anti-oppressive health care practice, activism, advocacy, and research. For her first three years with the CWHWC, Janine worked as one of our Client Liaisons. While you are still likely to find her chatting with clients in the waiting room during clinic, she is also our Volunteer Coordinator and resident Tweeter. If you have questions about volunteering here, you can reach her at volunteer@cwhwc.com.

Find us on Twitter at @CWHWC!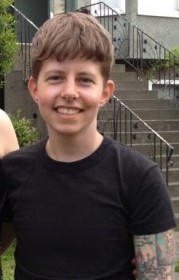 Rowyn Devito
Organizer & Receptionist
Rowyn DeVito is a genderqueer community activist born and raised on unceded Coast Salish Territory. Their direct support and advocacy work has spanned 18 years and has included formal advisory positions at UBC & BCIT, as well as front line grassroots activism. Rowyn is both an Organizer for the Catherine White Holman Wellness Centre and Clinic Receptionist. They are honored to work within an interdisciplinary team that prioritizes making decisions about centre operations that atr community-driven and informed by anti-oppressive frameworks.
Counselling Team
Fayza Bundalli, MSW, RSW Counsellor

Fayza is femme and queer, and is honoured to be a member of the counselling team at CWHWC.  Fayza's counselling work is explicitly politicized and aims to be a relevant contribution towards building resilience and healing trauma within her communities.  Fayza works from somatic, anti-oppression, and trauma-informed frameworks.  She loves to ride her bike, write poems, and feel the sun on her skin.  She is a Registered Social Worker (MSW, RSW).  For more on Fayza and her work see www.fayzabundalli.com.  Photo by K.Ho.

Catherine Wilcox, M.Ed., R.C.C. Counselling Supervisor

I'm Catherine, a Registered Clinical Counsellor and the Clinical Supervisor for CWHWC's Counselling Team. I'm queer and whole-hearted about celebrating gender diversity while providing safe, supportive, and empowering counselling services to trans* and gender diverse folks. I provide drop-in counselling at the centre from time to time, and am grateful for the opportunity to support and work alongside such a passionate and committed team of volunteers. I have nearly a decade of experience in human services, including counselling, clinical supervision, and college-level instruction in the fields of trauma, mental health, sexuality and human development. I also love creating music, being in the mountains or the water, and bringing home too many library books.

Carsen Farmer, MC, RCC Counsellor

A counsellor, artist, and proponent of social justice, I work to promote human well-being. I enjoy exploring diverse perspectives, finding common ground, and seeing the bigger picture. My approach is collaborative, client-centred, and eclectic, drawing on cognitive, somatic, and creative approaches to therapy. I work in private practice, offering LGBTQ+ competent individual counselling and kink- and poly-friendly relationship counselling for all unique configurations. I enjoy adventures in the outdoors, yoga, and building intentional community.

Jenn Matsui De Roo Counsellor

Jenn Matsui De Roo is a genderqueer, mixed race, registered clinical counsellor who feels honoured to live, work and advocate within trans* community. Jenn's work is grounded in anti-oppression and feminist theory and practice, with a focus on supporting trans* and gender diverse individuals. Additional areas of interest include sexual health, wellness and pleasure; healing from trauma and abuse; living with chronic pain and illness; and thriving in intercultural and queer relationships.
Legal Team
Adrienne Smith Lawyer

Adrienne Smith volunteers in the CHWC Legal Clinic. They graduated from UBC Law School and were called to the bar in British Columbia in 2014. Adrienne Smith lives and works in the Downtown Eastside. They have been a garbage man, a snowboard technician, a labour activist, a political campaign organizer, a traffic flagger, a government researcher, the president of a trade union, a mental health janitor, a boxer and the Dairy Queen. They also have a sled dog, an air brake ticket, and a masters degree in Geography. Adrienne knits, plays the fiddle, and likes slam poetry and roller derby. Adrienne is working to reduce the harm which law causes on marginalized communities.
Medical & Nursing Team
Fin Gareau Organizer and Registered Nurse

Fin Gareau is a member of the trans and two-spirit community and has been working with gender diverse and questioning youth and their families for over 6 years. He has recently completed his Bachelor of Sciences in Nursing and has a strong passion for working with gender diverse people. Recognizing the need to create more trans specific and inclusive health care services, Fin is excited to practice nursing at the Catherine White Holman Wellness Centre.

Andrea Szewchuk Organizer and Family Physician

Andrea is a family doctor passionate about providing more accessible, safe, and healthy care for trans and gender-expansive people in our health system.  Their other interests include mental health, harm reduction, and community participation. Outside of clinic, they also enjoy biking, cooking, and growing green things.  Andrea strives to practice with equity, open ears, and an open mind.  They are excited to work within the community and with an awesome group of colleagues and trans* community members.  

Karina Zeidler Family Physician

My name is Karina Zeidler. I am a family practice resident, i.e. a doctor in training. I am honored and exited to be a part of CWHWC. I believe in safe, non-judgmental, and supportive care that celebrates gender diversity, autonomy and self-empowerment. Other interests of mine include prison health advocacy, reproductive justice, and new immigrant and refugee health. I look forward to meeting you in the clinic.

Lauren Goldman Registered Nurse

I'm Lauren Goldman, a registered nurse with specializations in sexual health, STI and contraceptive management and harm reduction. Accessing sexual health care and information can be difficult and I am committed to working with clients to collaboratively create individualized health care experiences where folks feel safe and respected. It is always my intention to provide body positive, trans* friendly, sex positive and kink and poly friendly health care and I feel very honoured to have the opportunity to practice at the Catherine White Holman Wellness Centre.
Nutrition
Gerry Kasten Nutritionist

Gerry Kasten loves food! He is a cisgender, queer ally, born to a farming family. He still helps his brother bring in the harvest each year. He has an Honours Diploma in Commercial Cooking and has both Bachelor's and Master's degrees in Nutrition. His Master's research was on food choices amongst gay men. He has worked in Public Health in BC for the past twenty-two years, has led the boards of directors of both Dietitians of Canada and the BC Agriculture in the Classroom Foundation, and served as the seventh Empress of Edmonton, Alberta. Gerry is also a Sessional Instructor in UBC's Dietetics program. Gerry's chequered past has led him to a critical analysis of the constructions of gender, particularly as they are enacted through food. He wants to live in a world where people celebrate food, sharing it with those they love, taking its pleasure without restraint because its flavour saturates their most sensuous appetites.
Occupational Therapy
Nat Ko Occupational Therapist

Hi there, I'm Nat, a genderqueer occupational therapist who is passionate about providing safe and therapeutic care for people who are trans* and gender diverse.  Some of my services include collaborating with people to help with pre and post-op care needs with respect to their daily activities.  Other interests of mine include mental health, chronic pain management, community participation and helping to organize the All Bodies Swim. I am so thankful to be apart of the CWHWC team.